Below are a few samples of my art projects!
Clients include Agilent Technologies, 10x Genomics and Coldwell Banker, amung others.
My work is constantly changing and evolving. To keep up with the latest illustrations, 

please j

oin my email list for inspiration, news and discounts and follow me on Instagram.
Children's Jungle Wall Mural
A local preschool, where my boys attended many moons ago, reached out for original art to brighten up their outdoor space. They had a wooden wall above their sand pit that needed an update. Their vision was a jungle-themed mural with flat color and outlined characters — it was important that they be able to touch up my art over time — so shading and texture were not an option here. I worked with their ideas and the result was this fun mural!
See the sketches and the process!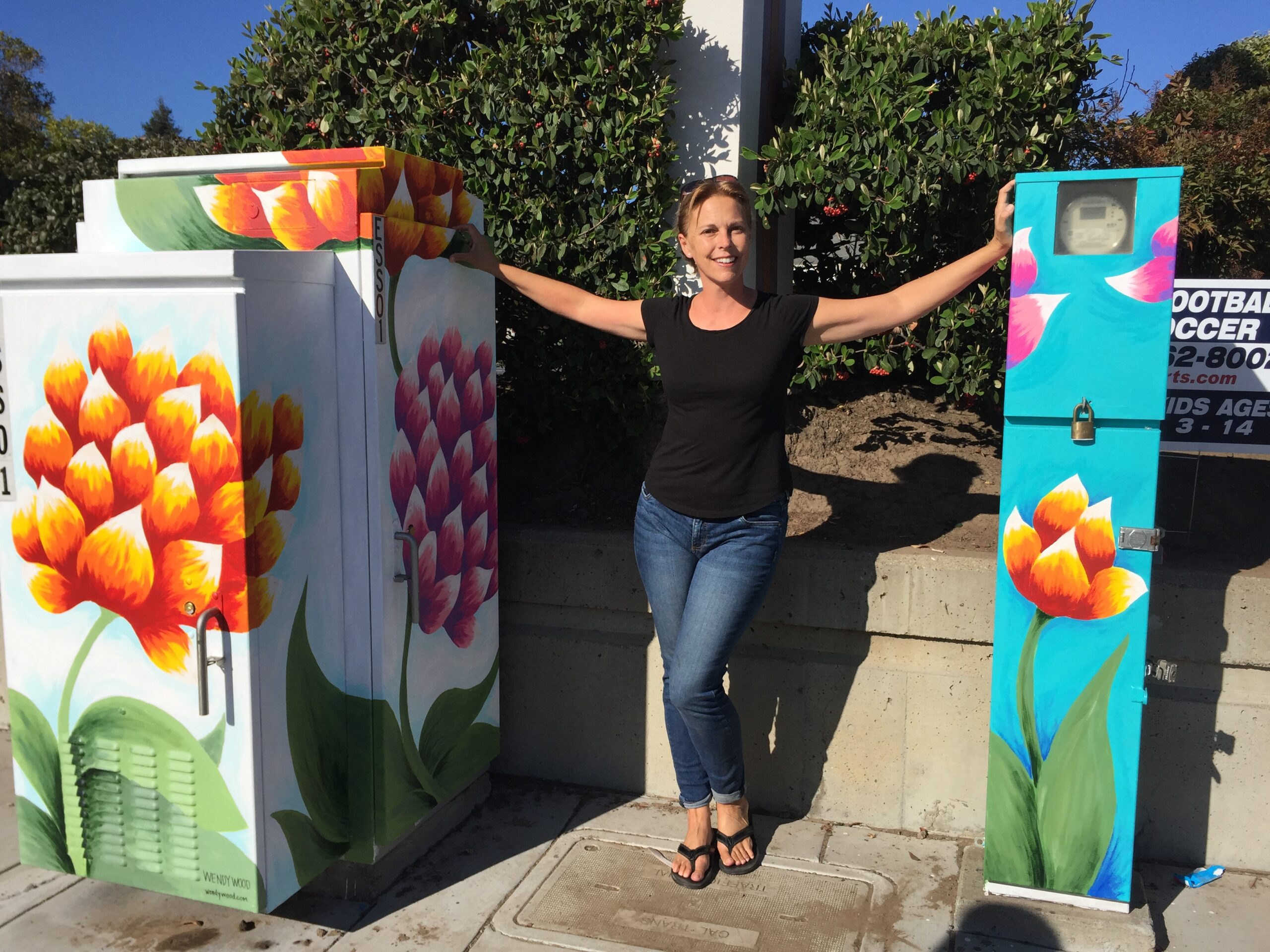 Utility Box Art
"Bloom Bright Where You Are" 
I was thrilled to be one of the chosen artists to paint a local utility box! I wanted to bring a message of hope and light to the crowded corner where these boxes reside — on the busy intersection of Holly Street and Old County Road in San Carlos, California. It was my first public works project and the opportunity was fantastic.
Product Launch Illustrations for Agilent
Hand-drawn illustrations were vectorized so they could scale to any size and be arranged easily for a wide range of horizontal and vertical formats — all while retaining the sketchbook style Agilent was seeking.
"I hired Wendy for an illustration assignment on a recommendation and was very pleased. Wendy was very responsive, always pleasant and professional, and having an illustrator who is also a designer meant my layouts were kept in mind while creating the art. And, of course, the illustrations were great!" 
— Terry Scullin, Owner, Tminus1 Creative, Inc.
Name That Tune Illustrated Series
I drew over 50 songs and/or song lyrics and each one brought me so much joy. Some of my favorites made it on to mugs. Click here and see if you can name some of the songs!
Hand Lettering Illustrations
I love how hand-lettering breathes new life to any illustration. I added some my flowers from my Winter Roses pattern (seen on a pillow here and a travel mug — which I own and love — here) around this quote for Lousia May Alcott. I will be adding this to my shop soon, contact me to get it sooner than later!