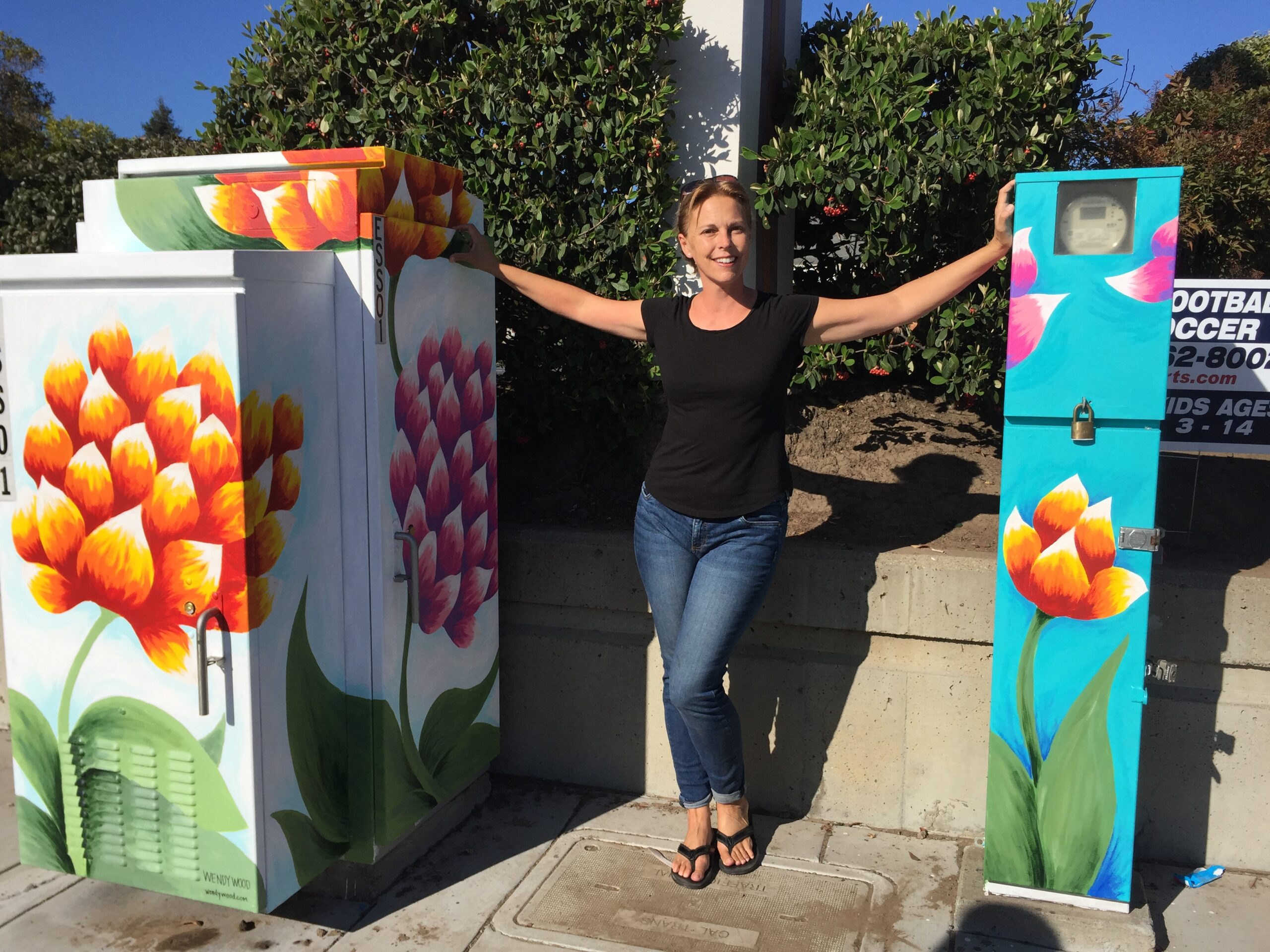 I want you to feel good... about art, illustration and, well... life. I invite you to join me in the creative process and experience the joy of making art.
Wendy Wood is an artist, illustrator, graphic designer and creative enthusiast. It is her strong belief that we are all connected, everyone is called to create, and that the world needs us to (kindly and thoughtfully) share our individual truths. Influenced by nature, music, and literature, Wendy's art celebrates hope, humor, and joy. She lives in the San Francisco Bay Area with her family and dogs.
Graphic Design
With over 30+ years of experience with corporate brands, I help companies of all sizes with their design needs. Please visit my graphic design site to learn more!
Illustration
Outdoor murals, hand-lettered menus, technical art for scientific websites — I enjoy collaborating with others to bring their visions and messages to life.
Art Prints + Liscencing
I love seeing my art on physical products and I play with patterns, hand-lettering, watercolor, and ink — Let's do it!
Shop my personal favorites
Rivers & Roads Art on canvas
Art on Canvas
American Pie Music Mug
Part of the Tame That Tune Series
Winter Roses Pattern
Fabric-by-the-yard at Spoonflower
"Wendy was a joy to work with! When I reached out to her to put together an architectural rendering for a development project, even while this was outside of her normal scope of work, she took on the project and brought us to great success. Wendy was responsive, open minded, and welcome to feedback. It was a great process. Thanks, Wendy!"
Chris Cook

SF Peninsula Home Sales
"Amazing product! We love Wendy's art and I was delighted to find this site where we could finally purchase a print. It arrived well-protected in the shipping box, promptly and with no issues. The print is beautiful and we hung it immediately and with ease!"
Kelin INGaLLS
Art Supporter